Post by zuolun on Jan 28, 2016 9:35:55 GMT 7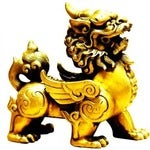 Temasek Said to Weigh Keppel Sale of M1, Office REIT Stakes
~ Updated on January 26, 2016 — 6:07 PM HKT
Brazil's Petrobras to cut staff, managers as oil prices sink
~ 28 Jan 2016
Could KepCorp see more of its customers fall into financial difficulties?
~ 27 Jan 2016
Brazil police widen Petrobras probe to offshore laundering
~ 27 Jan 2016
Majority of Petrobras oil fields in Brazil won't turn a profit
~ 25 Jan 2016
Petrobras 2015 Preview
~ 13 Jan 2016
How Petrobras contributed to the worst-possible bond market start in 14 years
~ 12 Jan 2016
Fears grow over fallout from Petrobras corruption scandal
By Samantha Pearson in São Paulo
January 7, 2015
Fears are growing over the systemic impact of the corruption scandal at Petrobras, Brazil's state oil producer, as one of the construction firms linked to the allegations edges closer to default and the country's credit rating comes under pressure.
OAS, which is building the world's third-largest dam and revamping São Paulo's international airport, has missed two debt payments over the past week after the scandal restricted its access to funding, forcing it to preserve cash to pay for operations.
Analysts said that similar difficulties across Brazil's construction and oil industries could have knock-on effects on the world's second-largest emerging market economy, especially if Petrobras itself cannot regain access to capital markets.
"The risk is that the government would have to provide financial support to Petrobras in the event of an acceleration of debt," Mauro Leos, Moody's sovereign analyst for Brazil, told the Financial Times. Such a scenario "could lead to a credit event", affecting Brazil's sovereign credit rating, he added.
The warning comes as President Dilma Rousseff is battling to protect Brazil's coveted investment grade rating with a series of market-friendly measures — efforts that could be obscured by the prospect of bailing out Petrobras, Mr Leos said.
With more than $139bn in total debt, Petrobras ranks as the world's most indebted oil producer, but it retains an investment grade credit rating.
In November police arrested almost 30 executives from Petrobras and Brazil's largest construction firms, including the head of OAS, for their alleged involvement in a multibillion-dollar kickback scheme — the largest in Brazil's history. They are accused of conspiring to inflate the value of Petrobras contracts by up to 3 per cent to pay bribes and funnel cash to the ruling Workers Party (PT) and its allies.
Petrobras has said that it is co-operating with the authorities, while OAS declined to comment on its alleged involvement. After missing a $16m interest payment on Friday, OAS failed to pay R$100m ($37m) in principal and interest on local bonds on Monday, leading rating agencies to predict a default by the company. OAS, which had R$6bn in net debt by the end of the third quarter, said that it is preparing a restructuring plan and intends to sell assets to increase liquidity.
"I see some other names facing the same lack of liquidity and difficulty accessing lines of credit," said Marcelo Lima, a fixed income trading manager at INTL FCStone in São Paulo. "OAS missing the payments also makes it even harder for any other company to access the foreign market," he said.
Late last month Petrobras froze payments to OAS and 22 other contractors linked to the investigation.
If Petrobras loses its investment grade rating that could also have a "snowball effect" on companies with links to the oil firm, said Carlos Gribel, head of fixed income at Andbanc Brokerage in Miami.
Petrobras has yet to release its third-quarter results, preventing it from accessing capital markets and prompting concerns that it could be declared in technical default, possibly forcing the early repayment of debts.
However, late on Tuesday Petrobras said that an unidentified group of creditors had agreed to accept its
unaudited rather audited statements, which are set to be released by the end of this month.